The treatment of swimming pool water is done mainly through a process of electrolysis of salts that releases chlorine. This technique is better because it makes the water smell less chlorine and it makes the water softer. However, like salt in sea water, chlorine is a very corrosive chemical element, which destroys 316L stainless steel installations. That's why Spirec offers titanium exchangers that are integrated into the heat pumps for swimming pool heating or seawater chillers.
Made of titanium and fully welded, these exchangers are resistant to corrosion and freeze-up. They are also used with sea water.Their design is adapted to the equipment in which they are integrated :
Heats pumps for swimming pools
Heater/cooler for fish baths
Sea water cooler …
Solutions designed for pac pool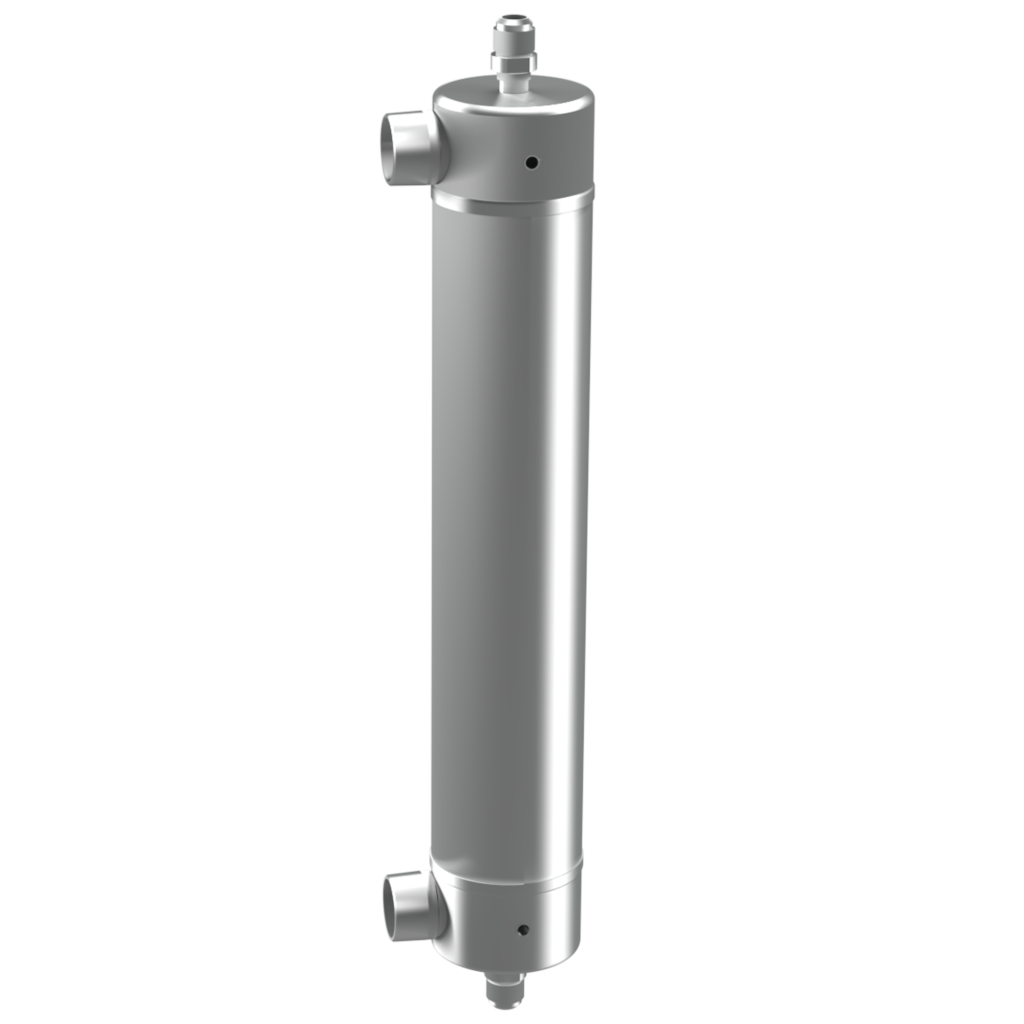 Evaporator condenser
Pressure- and corrosion-resistant stainless steel or titanium exchangers that can be used as evaporators or condensers.
OTHER REFERENCES IN THIS SECTOR
PAC SOFATH / PAC ARKTEOS / CLIMATISEURS CONCARNOISE DE FROID
Do you have a question for specific application ?
HIGH QUALITY AND LONGEVITY OF THE PREPARERS GUARANTEED
TEMPERATURE CONTROL FOR ENHANCED HEALTH SECURITY
LOWER MAINTENANCE COSTS ENSURED THANKS TO SUSTAINABLE SOLUTIONS
REDUCTION IN ENERGY CONSUMPTION THANKS TO ENVIRONMENTALLY FRIENDLY SOLUTIONS