How to secure the patien environment and reduce operating costs ? 
Spirec proposes to increase air renewal rates in rooms to 3 vol/h ; this reduces internal pollution and the risk of proliferation. It then becomes possible to heat and cool the rooms with Spirec's SPILOTAIR terminals powered by these 3 vol/h. Moreover, these SPILOTAIR terminals eliminate the risk of bacteria development because the polluted air in the chambers is never in contact with the condensates of the cold coils.
In addition, Spirec offers MAXI DHW heaters in which the looped DHW network does not pass through the heat exchangers so that the network temperature is kept above 50°c at all times to prevent the proliferation of legionella bacteria. Terminals such as MAXI DHW cylinders are maintenance-free and contibute to lower energy consumption. The solutions developed by Spired guarantee the safety of DHW installations, patient comfort in all seasons, hygiene and high quality indoor air.
Solutions designed for hospitals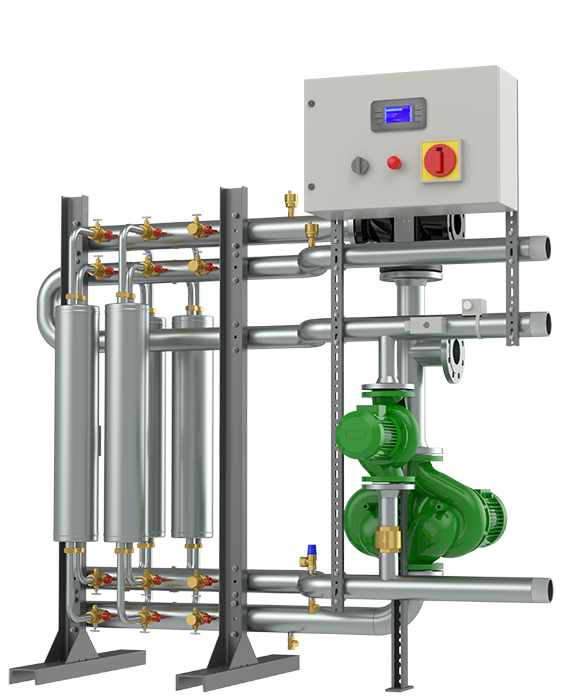 Maxi
DHW heater which secure the production of domestic hot water and ease the conception of these networks compliant to DTU 60.1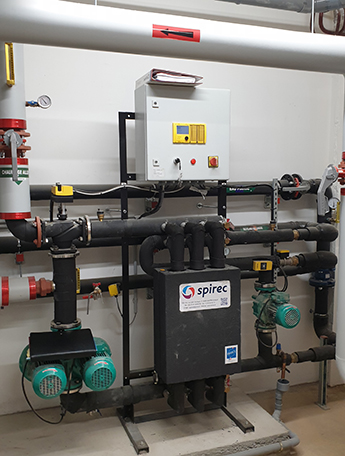 perigueux hospital center (24)
2 SPI MAXI 500 kW preparation units.
This installation secures the production of DHW. The DHW speeds are controlled to maintain a network temperature of more than 50°C. This is due to the fact that the water does not pass through the heat exchangers. This control avoids the development of legionella in the looped DHW network. 
– Design office: INGEROP
– Installer: HERVE THERMIQUÉ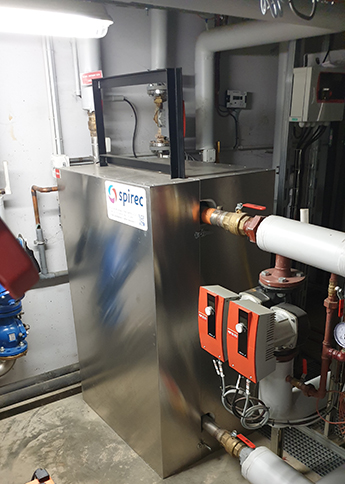 Hôpital privé des côtes d'armor (22)
5 préparateurs SPI MAXI 1220 kW
These preparators are coverd by an aluminium insulation. Thanks to this, heat losses are greatly reduced. 
– Design office : AIA INGÉNIERIE
– Installateur : ENGIE AXIMA
OTHERS REFERENCES IN THIS SECTOR
APHP groupe hospitalier Pitié-Salpêtrière / APHM hôpital de la Timone – Marseille / Hôpitaux Bretonneau et Clocheville- Tours / Centre hospitalier – Cambrai
Do you have a question for specific application ?
HIGH QUALITY AND LONGEVITY OF THE PREPARERS GUARANTEED
TEMPERATURE CONTROL FOR ENHANCED HEALTH SECURITY
LOWER MAINTENANCE COSTS ENSURED THANKS TO SUSTAINABLE SOLUTIONS
REDUCTION IN ENERGY CONSUMPTION THANKS TO ENVIRONMENTALLY FRIENDLY SOLUTIONS